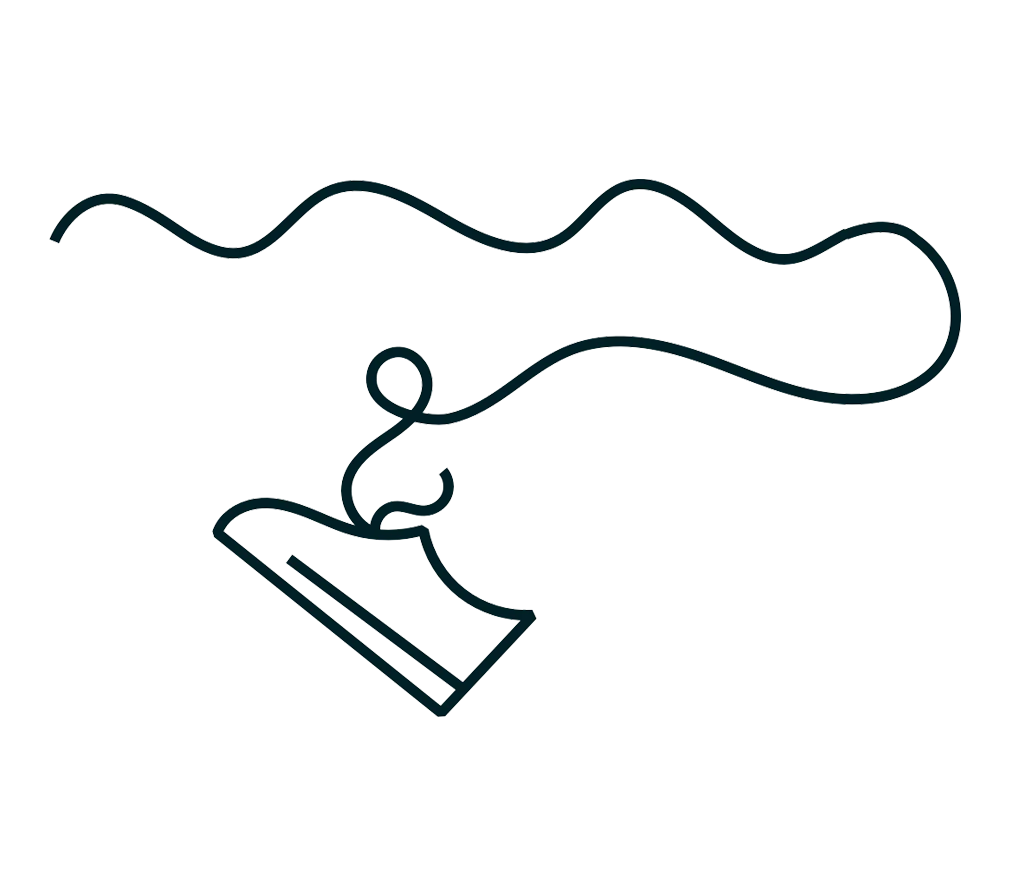 How it all started?
Did you know that millions of fashion garments are being dumped into landfills or being burnt every year, polluting the earth and the oceans with dangerous microplastics that will not biodegrade for hundreds of years?

With no holistic end-of-life solution in sight, leading global fashion brands are racing to find new sustainable solutions to handle their products' lifecycles.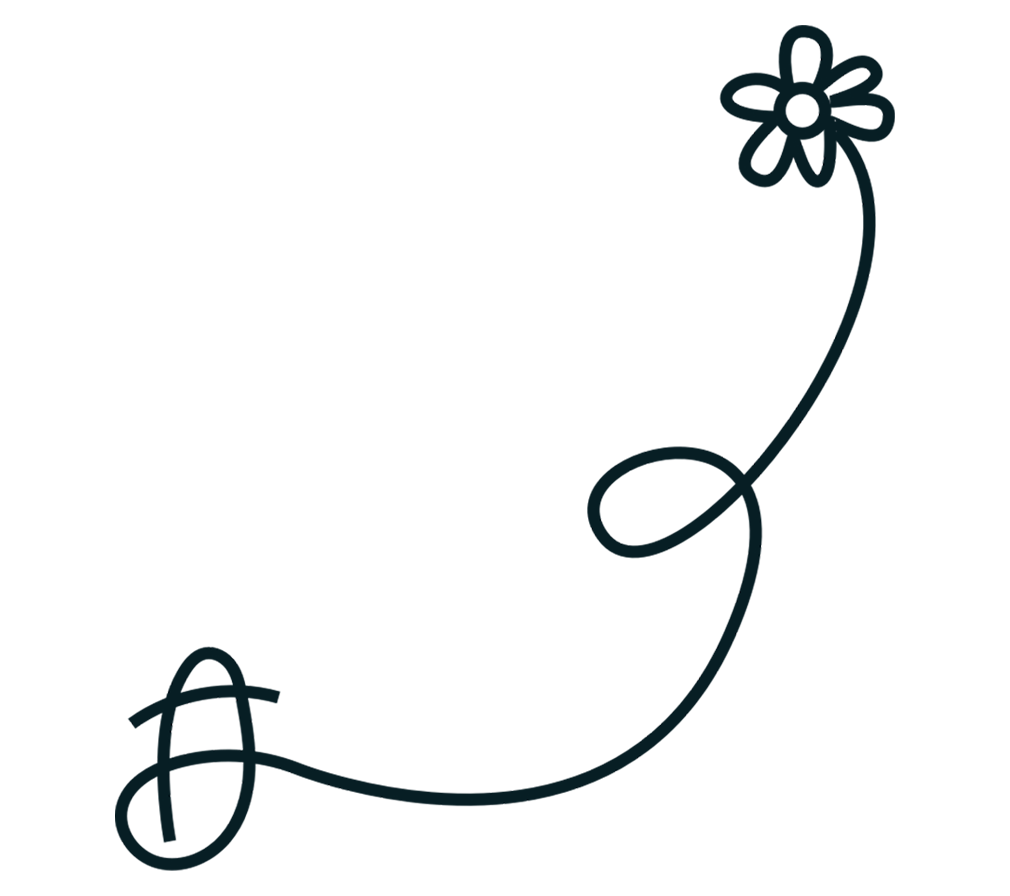 Founded in 2020 by David Roubach, Balena is a material science company, developing compostable and biodegradable thermoplastic materials.

We are on a mission to create a circular model for durable consumer goods products and solve one of the biggest challenges for achieving circular models across industries:
the products' end-of-life.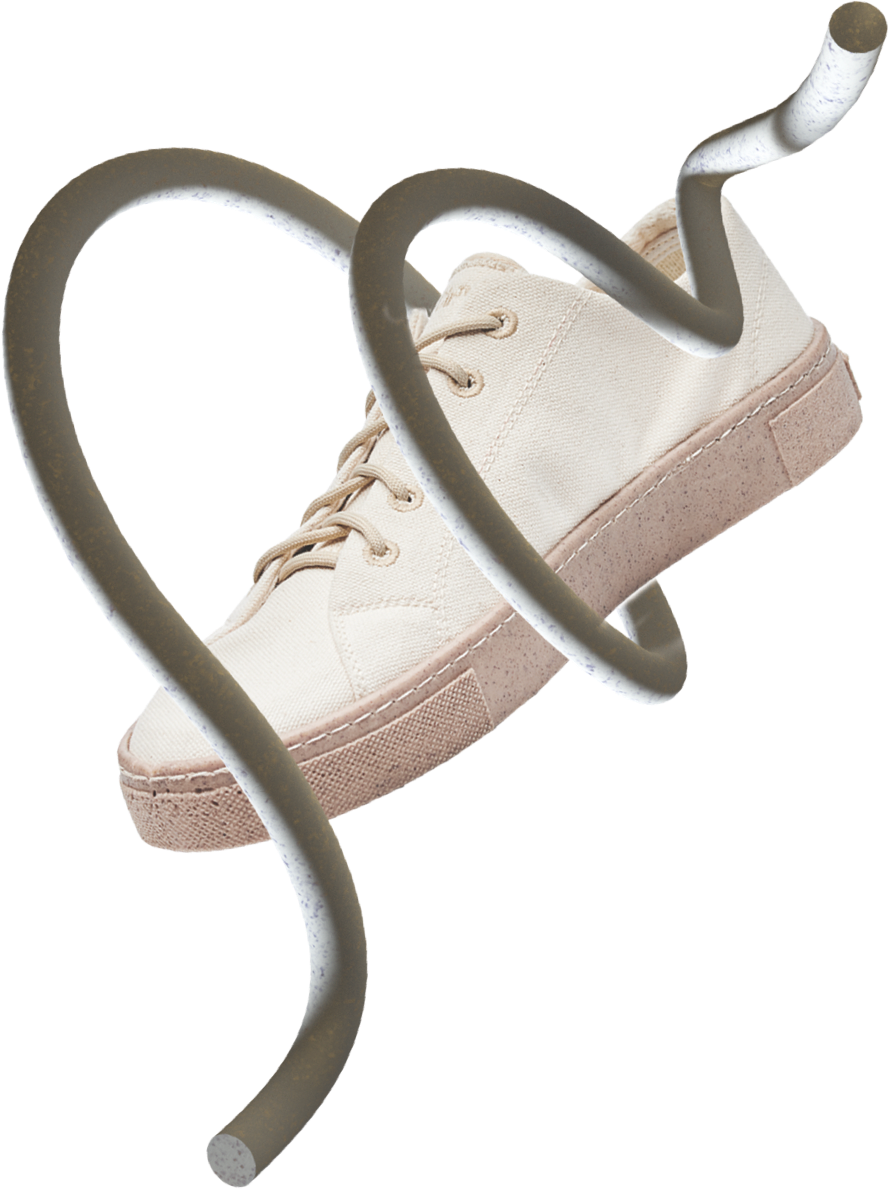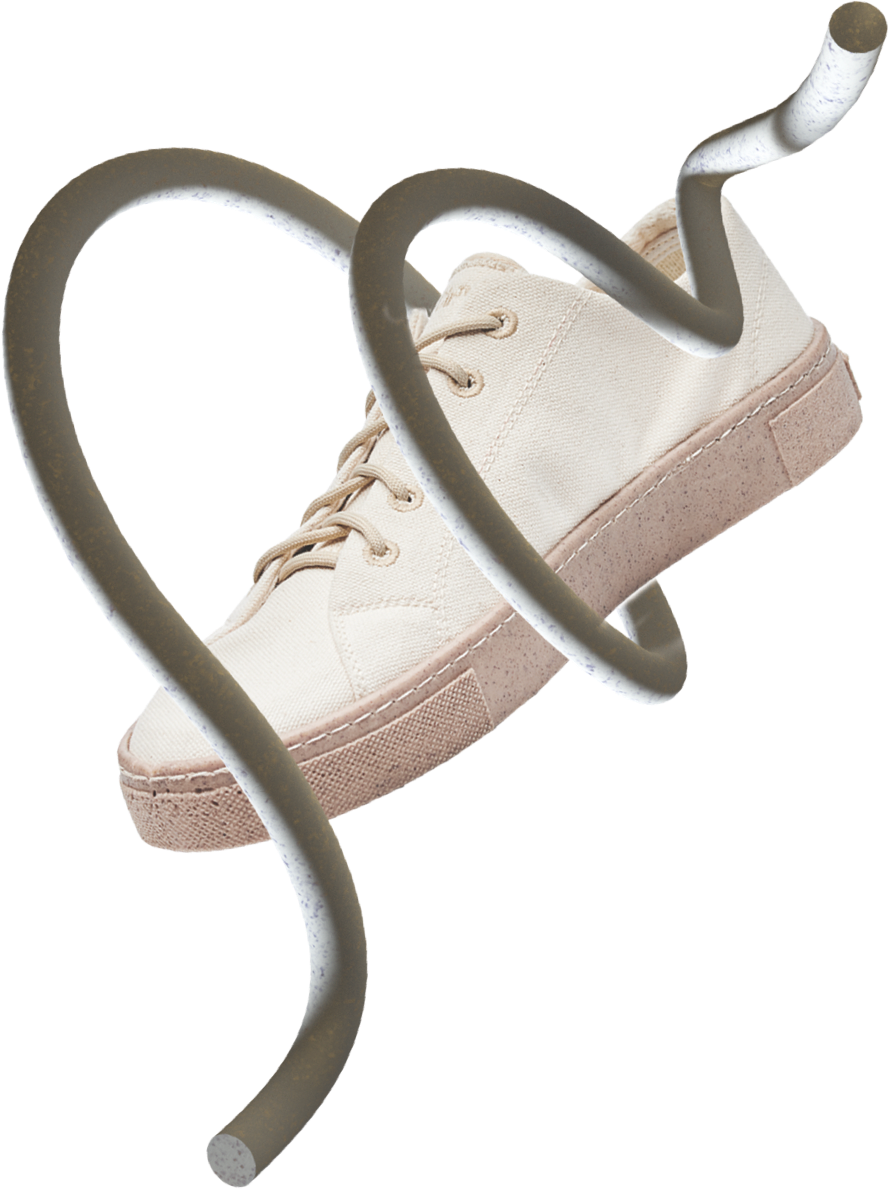 Where are we now?
We have created a solution to close the circularity gaps in the footwear and fashion industries, through bringing to the market the BioCirflex - our flexible, fully compostable thermoplastic, reducing the use of toxic, fossil-based materials. By modifying and binding renewable, easily scalable ingredients with biodegradable polymers, we have created a unique result: the injectable, soft, and durable thermoplastic material that fully decomposes in the controlled compost environment. Our proprietary composition allows for maximum durability replacing unsustainable alternatives such as TPU, PVC, and LDPE.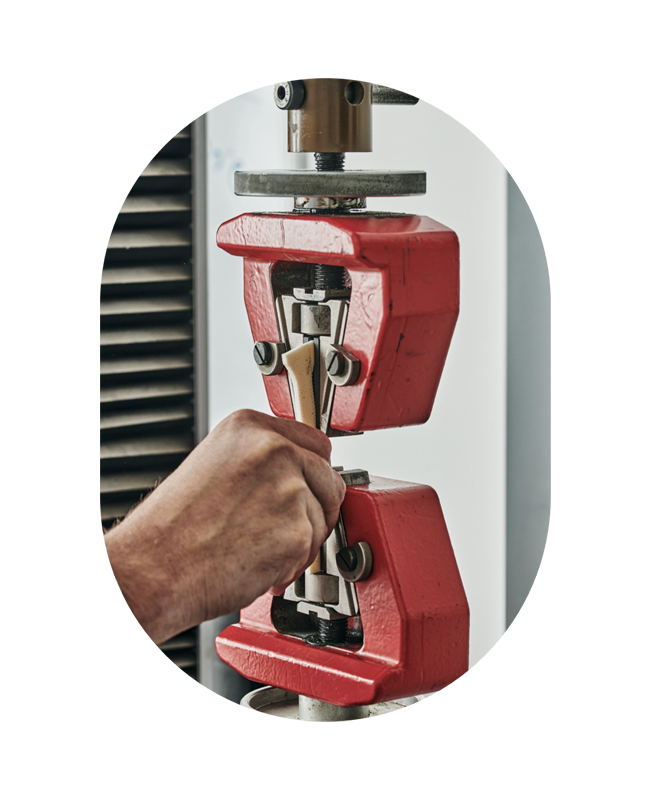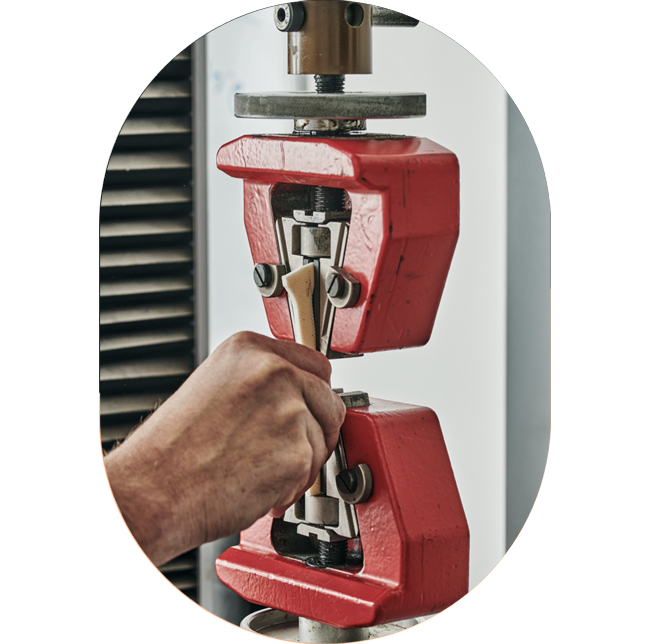 What's ahead?
Balena's top priority is to continue disrupting the materials industry by innovating and developing cutting edge circular materials to replace hazardous, polluting, non-compostable, and synthetic materials currently in use across different industries.

We believe that in the near future, all consumer good products, across diverse industries, will have clear end of life solutions, and we're working hard to make that a reality, one industry at a time.
Join our future, get in touch →
The team
Balena's team includes a unique combination of talent across diverse disciplines, bringing together rich experiences to create a groundbreaking solution based on science, tech, innovation, and design. Backed by the facts, yet ahead of the curve, the team is working to solve one of the biggest challenges of our time and answer the urgent need for sustainable solutions in the material industry.
David Roubach

Founder and CEO

David leads Balena's strategy and long-term vision. Before Balena, David co-founded "The Fridge", a food waste reduction nonprofit. David studied Business Administration at the Reichman University in Israel, and Fashion and Sustainability at the University of Bocconi in Milan. When David is not managing Balena, you'll find him scuba diving or reading Buddhism books.

Yael Joyce Vantu

CPO

Yael advises on the day-to-day implementation of Balena's procurement and design strategy.
Before Balena, Yael was a footwear designer for Roberto Cavalli and was recently picked as one of Vogue talent's 200 emerging designers. Yael can speak 5 languages and she's an illustrator for Hermès.

Dr. Yanir Shaked

CSO

Yanir is in charge of all the research, development, creation and testing of all our materials. Yanir has a Ph.D in Plastics Engineering and is the Founder and CEO of Plastics App, a research and development platform for plastic materials, processing and application development. Yanir was the president of Israel Polymers and Plastic Society from 2016-2018.

Galy Levy

Head of R&D 

With over 4 years of experience in circular material and waste solution research, Galy leads the ongoing research and development at Balena. She has a Masters degree in Polymer Engineering and is passionate about providing creative solutions to everyday development challenges. When Galy is not doing material tests in the lab she is a passionate painter and beach lover. 

Pavle Vergun

Head of Marketing

With over 15 years as a senior marketer at innovative global brands such as Red Bull, Reebok, and adidas Pavel has impressive track record of implementing long-term marketing strategies across brand, digital, and commercial channels. He has launched numerous renowned global campaigns and fashion collaborations with world designers like Pyer Moss, Victoria Beckham, and Maison Margiela.

Tzachi Shem Tov

Head of Operations

Tzachi leads Balena's daily operations and oversees all of the company's business activities. Previously, Tzachi worked in a leading high-tech company, and before that in education management. Tzachi holds two B.A degrees, in Business and in Psychology, and has published articles about human and computer Interactions. He was a participant of the Zell Entrepreneurship program, and loves playing basketball and the piano.

Yael Roth

R&D Manager

Yael is a seasoned polymers and plastics engineer with over five years of experience in customer relations and leading R&D projects. Proficient in polymer chemical synthesis, Yael excels in design, experimental planning, and process optimization. When Yael takes a break from the lab, you can catch her turning her iPad into a digital playground with Procreate, and brewing up herbal medicine extracts at home!

Rotem Biksenspaner

Head of Brand Design

Rotem drives the way the Balena brand looks and feels, taking care of all different aspects of branding, design and illustration. He holds a B.des from the Bezalel Academy of Art and Design in Jerusalem, where he is also lecturing these days. Rotem is the creator of many unique, cutting-edge brands across diverse industries, and is also a poet and a published author.

Dalia Diamond

Digital Manager

Dalia is the voice behind Balena, crafting compelling, valuable and educational content that showcases Balena in its true light. Before Balena, Dalia helped small businesses grow through digital strategy and social consultancy while pursuing and completing her MBA. When not at Balena, Dalia reads, travels and hops from cafe to cafe.